I just saw the coolest flyer. You see all the information about their biz on the front (typical flyer, nice and colorful).
Then the magic happens… you flip it over and BOOM a postcard!  I scanned it in to show all of you.
FRONT: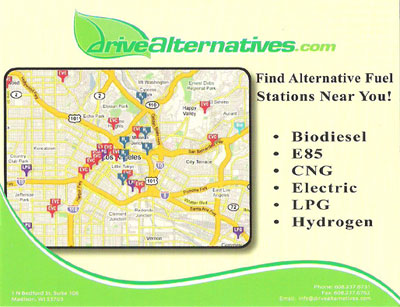 BACK: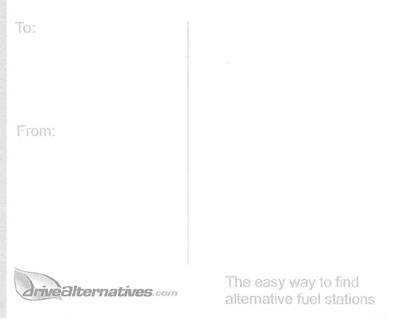 Why I love it sooo much:
- It gets you to tell a friend about it (by sending it to them)
- It is green (goes with their theme of their project)
Also check out their project.  Pretty cool stuff – DriveAlternatives.com
I will send this postcard to the person with the best comment.
---