We Etsy Sellers
We provide shopping carts because we love cool, quirky and original products, like the ones found on Etsy. We don't think of Etsy as competition, just another place you could be selling your great products. Find out why you should have both Etsy and Flying Cart stores.

---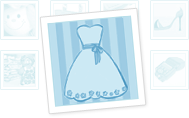 Personalize
If you create awesome handmade stuff Etsy is a great place to get started. But as your hobby grows into a business you'll find that you want to stand out. So instead of just being a small fish in a big pond, Flying Cart lets you have your own fish tank. Your own domain name, a snazzy logo and a sharp custom layout go a long way to make your website memorable and unique.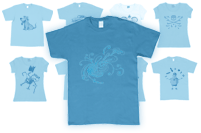 Sell More Stuff
Etsy lets you sell handmade t-shirts, crafting supplies and vintage stuff. Flying Cart lets you sell anything you want. You can widen your selection and sell all kinds of products that your customers will love.
For example, let's say your best selling item is handmade crochet monsters. On Flying Cart you can also carry brand name products like Ugly Dolls and earn some extra money.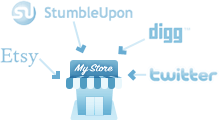 Get the Word Out
Do you sell your crafts at art shows, fairs and flea markets? Of course, because it never hurts to be in as many places as you can to reach new customers and learn as much as you can, even on the web. Your customers might find you from browsing Etsy, searching the web, reading the Flying Cart blog, Stumbling, Digging, Twittering or any number of ways. It doesn't matter where they find you, just that they find you.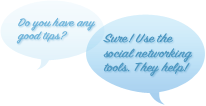 Learn Everything
The Etsy community lets you get in touch with other DIY-ers and crafters to help you grow as an artist. The Flying Cart community puts you in touch with other sellers to help you grow as a business and learn new marketing strategies.
---