The best part of ordering something online is getting something in the mail.  When you see a big package in your mailbox or on your doorstep your eyes light up and your heart skips a beat (I think I am being over dramatic BUT I get a ton of useless garbage in the mail so its exciting to see something you want).
The worst part about it is the 20 minutes that comes after it.  Ripping through all that plastic packaging and getting 20 different cuts all over your hands.
Amazon realized this problem and launched Frustration Free Packaging.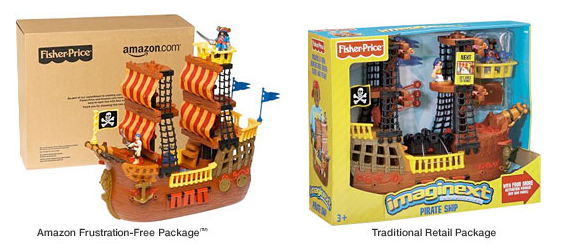 "It's designed to be opened without the use of a box cutter or knife and will protect your product just as well as traditional packaging (on the right)."
Think about your customers experience when they open your package.  Is it delightful or a pain?  
Tags: shipping
---