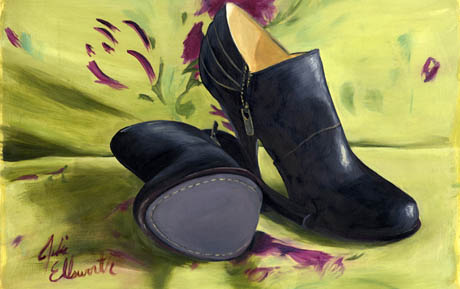 While so many artists find inspiration from the places they visit and the people they know, Julie Ellsworth finds it a little closer to home, specifically in the things she buys. Her work revolves around the contrast between consuming and creating. In her Consume Create collection of art she creates balance by painting the things she consumes into her home.
Giclée Prints of Julie's work can be found at her online shop, Julie Ellsworth Prints for $25 each. Starting with high quality 100% cotton acid-free paper and using vivid Epson UltraChrome pigments, each 8″x10″ looks as beautiful as the original.
To see beautiful high resolution versions of Julie's paintings as well as read more about her art philosphy, check out her blog Consume Create.